openEO Platform is supported by the ESA Network of Resources which allows users to book accounts for non-commerical, pre-commercial, research and educational purposes. For non-ESA projects the sponsoring is limited to 5,000 EUR and one year duration per request.
To apply for a NoR sponsorship please follow the guidelines below:
Go to the NoR portal
Select the IDE Service Type (a) and search for the EODC – openEO Platform IDE (b)
Select Sponsoring Wizard (c)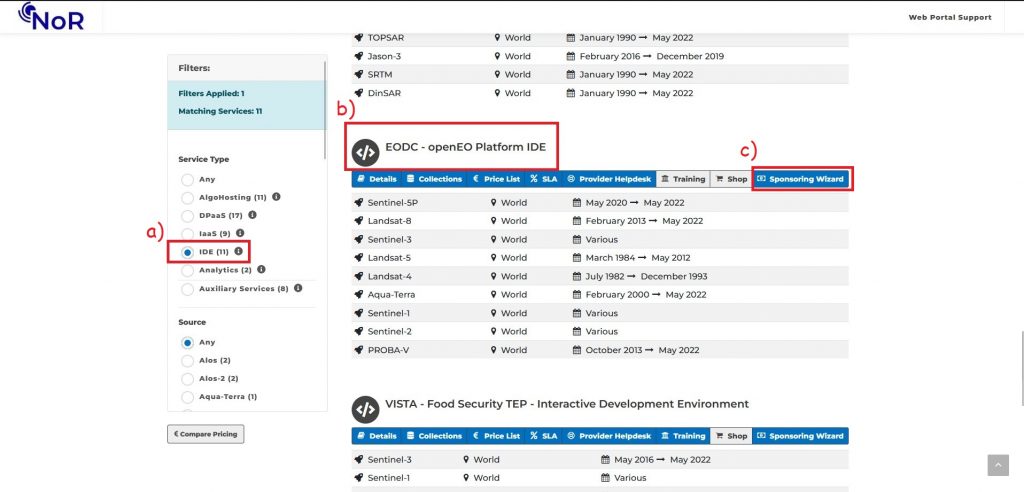 In the Sponsoring Wizard provide the details about your project, your methodology, your expected results and an explanation why you selected openEO Platform as service provider.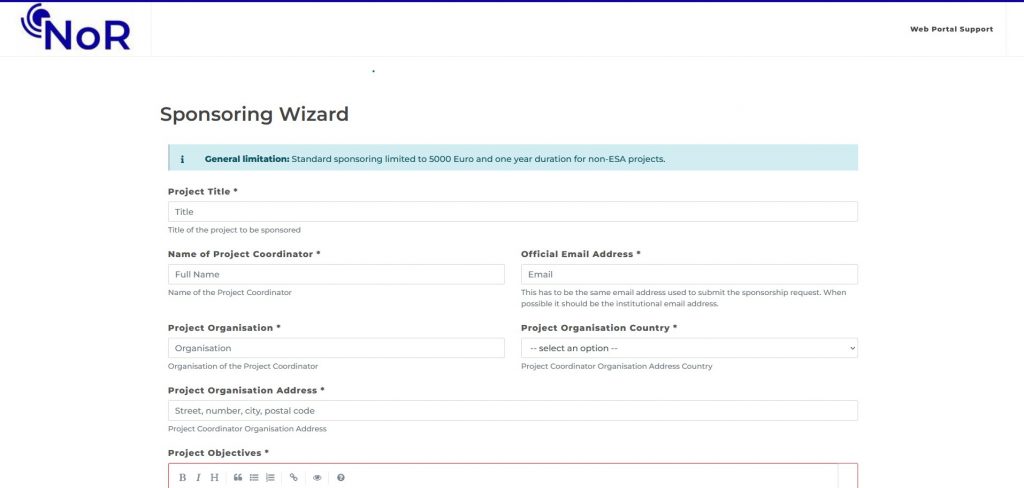 If your project is an ESA project, please do not forget to select this option ("ESA Project" check-box above the Sponsored Resource List) and provide the required information.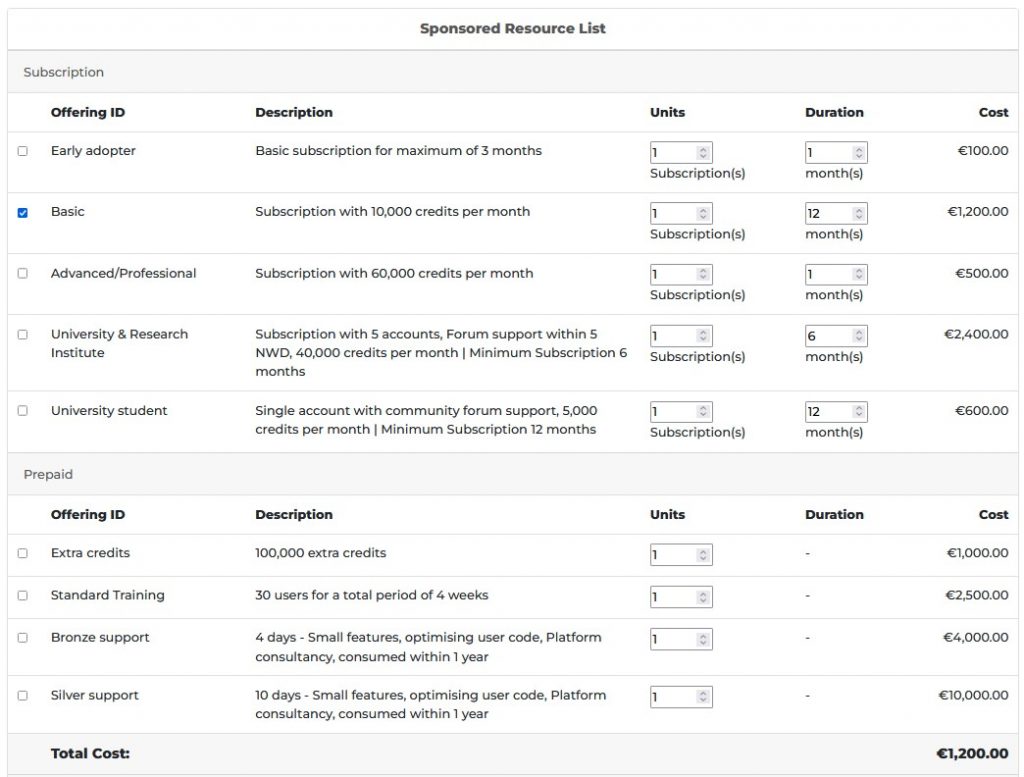 Select the packages you would like to book as well as the number of units and the subscription duration. Finalize the sponsoring request with the necessary information about co-funding and the expected submission date.
Export your sponsoring request and send it to NoR@esa.int.

If you are working for a ESA funded project, please make sure your technical officer signs your request.